Your Complete Guide to 4th of July Fireworks in the Toms River & Manchester Area
Seems like summer at the Shore just started and here we are; 4th of July weekend already! Since the 4th actually falls on a Monday this year, we are fortunate to have multiple opportunities to witness some amazing firework displays in and around the Toms River/Manchester area, weather permitting...
The following "list" is arranged by day/night/date to provide the maximum number of opportunities to attend as many fireworks as possible over the weekend:
Tonight, June 29th, in Bayville, NJ
The "Sounds of Summer Concert Series" kicks off with Motown and fireworks at Veterans Park, in Bayville, NJ. This FREE event starts at 6pm, with the "Shadows of the 60's" performing their tribute to Motown. Fireworks will follow at dusk!
Thursday, June 30th, in Brick, NJ
Windward Beach Park, in Brick, kicks of their 2016 Summer Concert Series tomorrow night. Fireworks are scheduled to begin after the concert; between 9 and 9:30pm.
Sunday, July 3rd, in Lakehurst, Lavallette and Lakewood, NJ
Sunday evening, you have two choices; Lake Horicon in Lakehurst or Lake Carasaljo in Lakewood? Fireworks at both lakes are scheduled to begin between 9 and 9:15pm.
Also on July 3, Lavallette will have its Fourth of July celebration, with a concert and fireworks at the borough's Centennial Garden and gazebo on Bay Boulevard!
Monday, the actual 4th of July, in Toms River, Point Pleasant Beach and Seaside Heights, NJ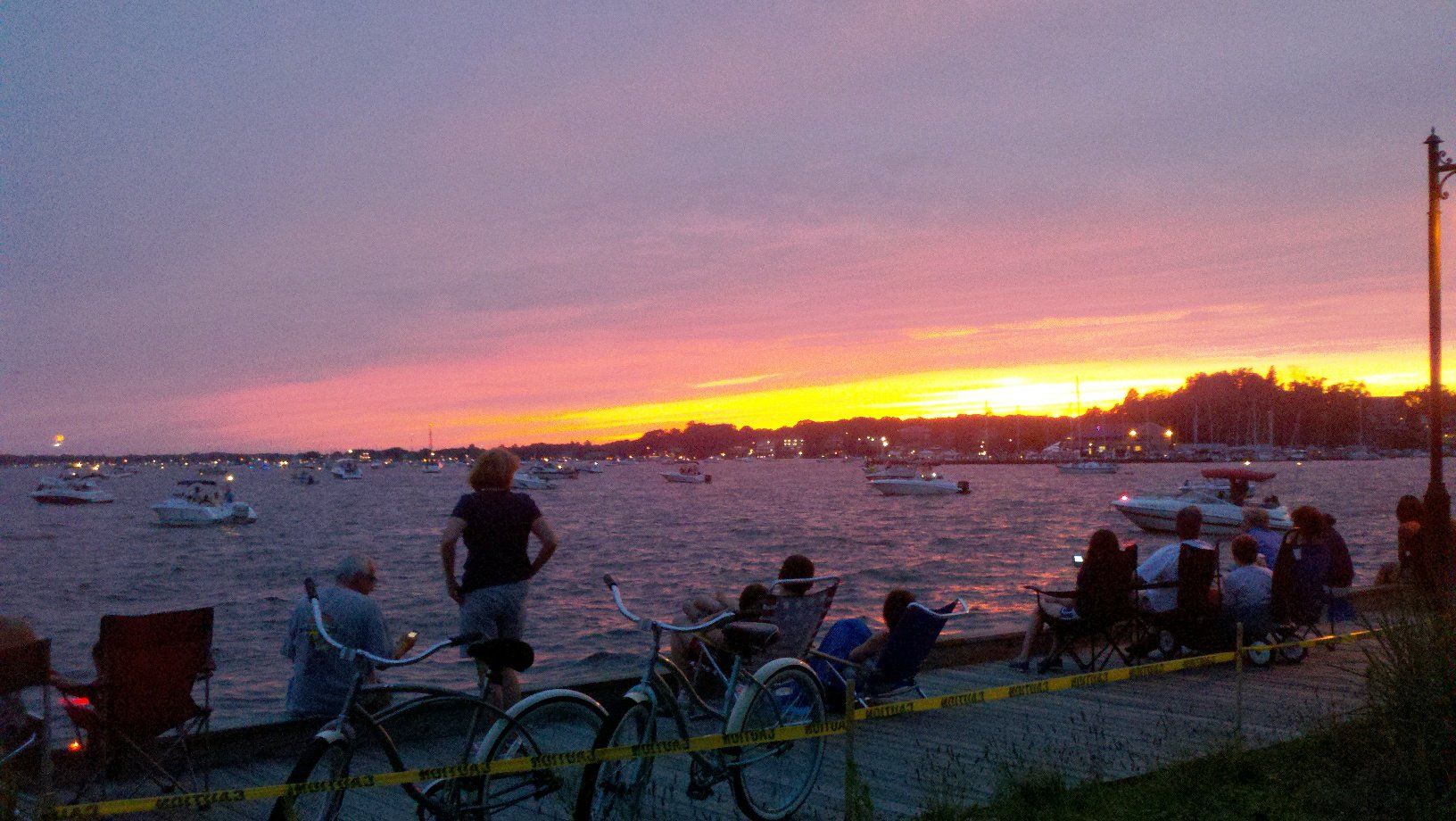 Toms River's fireworks are actually launched from Beachwood but the BEST views can be found aboard the hundreds of boats that will fill the Toms River Monday evening. A close second (vantage point) is the boardwalk in Island Heights! Fireworks are set to begin around 9pm.
Fireworks go off at dusk from Jenkinson's Boardwalk on Monday, July 4. Free admission to the boardwalk & beach. Fireworks are best viewed from the Boardwalk at Jenkinson's.
And last but certainly not least, Seaside Heights will have fireworks on the beach, Monday night too!
So there you have it; the complete guide to the 4th of July Fireworks in and around Toms River and Manchester, NJ, for 2016. If you have any "local advice" on BEST places to watch the fireworks from, please SHARE them with us?